All the deets: Makeup Sponges.
Let's begin with some background info.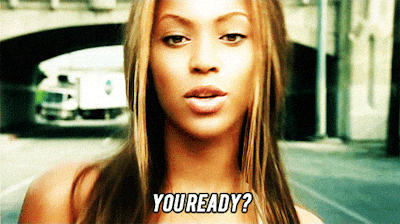 In past years, makeup sponges were typically manufactured in a triangular wedge shape, as this was the most cost-effective way to produce sponge material. However, in the early 2000's #Beautyblender creator Rea Ann Silva turned to a pair of scissors out of frustration, and started cutting the triangular sponge into rounded shapes. These sponges with trimmed edges, helped eliminate two of the biggest issues in High Definition TV makeup: visible pores and caked-on makeup. And so, the revolutionized design of the modern era make-up sponges began.
Fast-forward to today, makeup sponges are versatile and can be used for practically anything in your makeup bag: foundation, concealer, bb cream, you call it. Our makeup sponges are designed for every type of application.
So, in order to get the most out of your makeup sponges, here is a 3-step process:
WET
Surprised? I know. This step is important so your sponge absorbs the water instead of absorbing your product and leaving more of it on your skin without getting soaked up by your sponge.
SQUEEZE
Once soaked, squeeze it out. The goal is to apply your makeup with a damp sponge, so you'll want to squeeze all of the excess water. You can rest assured knowing that no product is wasted since it's simply bouncing off of your sponge without getting soaked into it.
BOUNCE
Bounce powder, liquid foundation, bb cream, or concealer across your skin for a flawless finish! We don't recommend dragging the sponge across your face. Just Bounce! Bounce! Bounce!
Now for the fun part- How should you clean your sponges? (Just kidding, we know how it may be tiresome, but it's important though!)
Remember, keeping your sponges clean will not only make them last longer, but help keep your skin clean by avoiding buildup. We always recommend cleaning your sponges after every use. Simply wet your sponge with water and apply a gentle cleanser or soap and work it into a gentle lather. Pair it with our Makeup Brush Cleaning Mat giving you a solid surface to rub your blender against while you clean it!
The beauty behind make-up sponges is that these are reusable (yay!), however, for maximum cleanliness and results, we recommend replacing your sponges every 3-6 months.
There you have it babes. Now it's time to tap, tap, tap away!!
Until next time,
Xx